I love old movies, and I watch them on repeat. Over and over and over and over. And over. These nine movies are some of my favorites and definitely a must-see!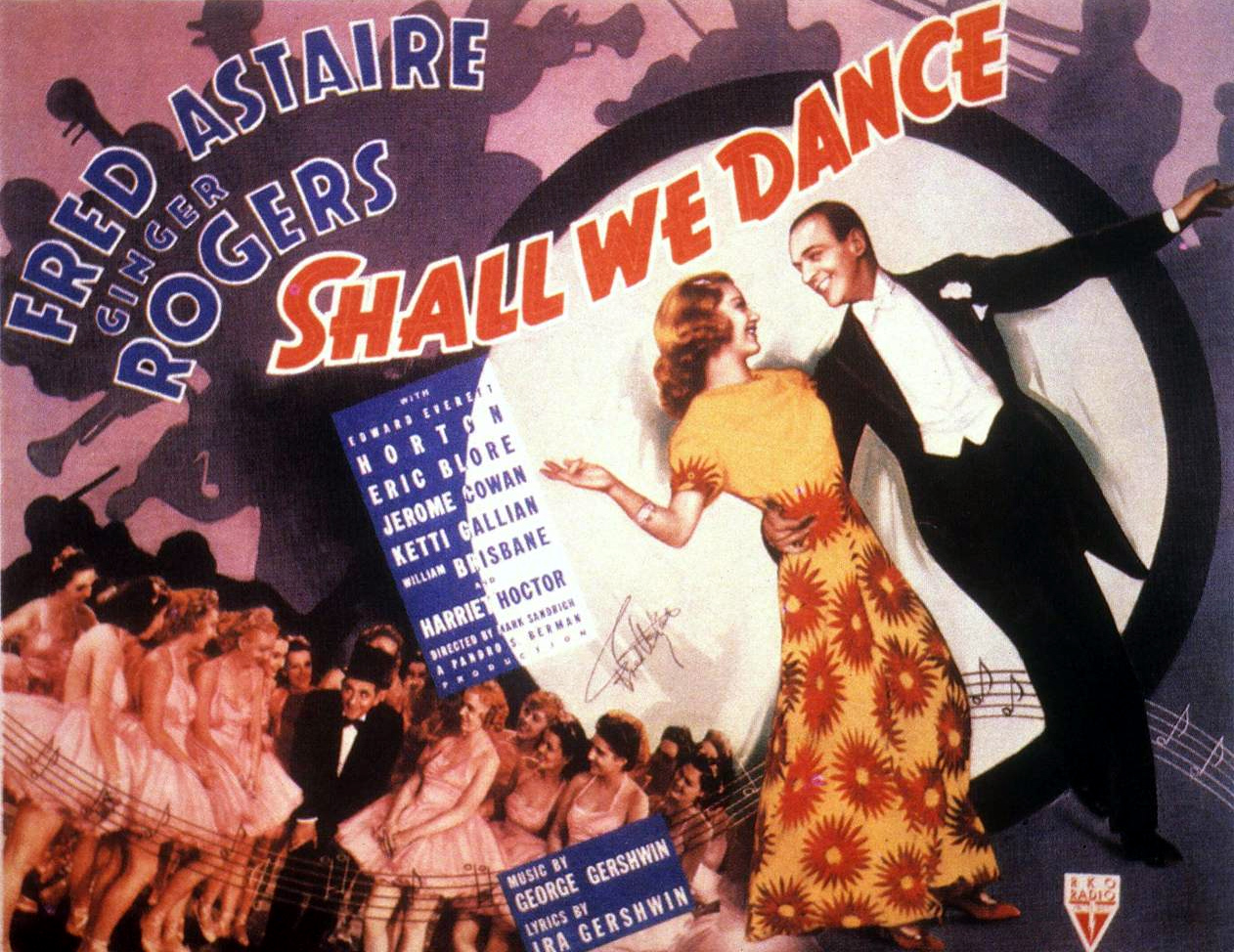 Shall We Dance – Shall We Dance stars the beautiful redhead Ginger Rogers and her toe-tapping partner, Fred Astaire. It mixes Broadway and ballet, Gershwin show-tunes, and a whole lot of laughs into a classic singing-and-dancing motion picture. (Songs featured in the film are the ever-popular They Can't Take That Away From Me and Let's Call the Whole Thing Off, as well as Slap that Bass, (I've Got) Beginner's Luck, and They All Laughed (at Christopher Colombus) )
---
The Thin Man – Starring Myrna Loy and William Powell, The Thin Man is a hilarious film about a couple who get tangled into a very puzzling mystery. Nick Charles, former private eye, married a wealthy wife and quits his job to manage her financial affairs. While in New York, a baffling mystery comes up. Unfortunately, the press, the police, and even his wife wants him to solve it!
---
David Copperfield – The film version of Dickens' superb novel, David Copperfield brings in stars such as Freddie Bartholomew as young Davy, Maureen O'Sullivan as Dora, and sixty-three other talented players. Friends of Dickens said that his heartwarming classic of an orphan boy who becomes a famous novelist was parallel to many points in his own history.
---
Mrs. Miniver – Greer Garson and Walter Pidgeon star in a film about a family living in England during World War II and the hardships they faced.
---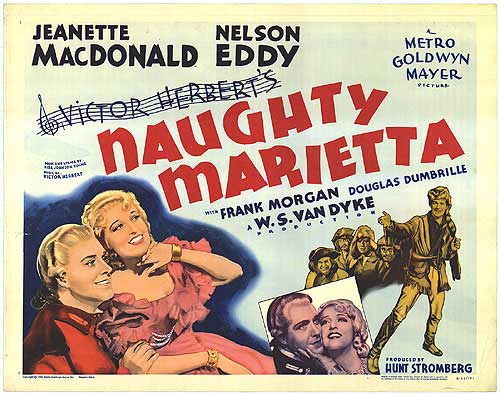 Naughty Marietta – This is the very first film that America's Singing Sweethearts star in. Jeanette MacDonald plays Princess Marie of France, betrothed unwillingly to a Spanish duke she does not love, so the night before the wedding, she runs away and boards a ship for Louisiana incognito as her maid Marietta. Pirates attack the ship and take her and the rest of the passengers to an island, but colonial mercenaries comes to rescue, singing all the way with Nelson Eddy as Captain Warrington. They fall in love, but it's not all rainbows yet! Her detestable betrothed and her uncle the Prince sail to Louisiana to bring her back to France. Will she be forced to marry a man she does not love?
---
Pride and Prejudice – The classic novel by Jane Austen about five husband-hunting sisters is now adapted to a comedy film! Starring the beautiful, aristocratic Greer Garson as Elizabeth Bennet and Laurence Oliver as Mr. Darcy, this entertaining film has been considered a masterpiece by many.
---
Abbot and Costello Meet Frankenstein (or Meet the Mummy or Meet the Invisible Man or Meet Dr. Jekyll and Mr. Hyde) – This horror comedy is so funny! Featuring Frankenstein, Dracula, and a werewolf, you'd think things couldn't get any scarier.
---
Blondie – The comic strip comes alive in "Blondie". This is the first of a movie series containing twenty-eight films! This one stars Blondie, Dagwood, Baby Dumpling, Daisy and Mr. Dithers. Dagwood gets into trouble when he is caught helping a man fix a vacuum cleaner!
---
Swing Time – Featuring Fred Astaire and Ginger Rogers for the first time, this is the film in which the popular song A Fine Romance aired. A gambler goes to New York to raise money so he can marry his fiance, but what happens when he accidentally falls in love with the beautiful dance teacher Penny Carroll?
And so there you have it! My 9 favorite black and white movies. Have you ever watched b&w movies? What are your favorites?
singing off,