I seriously CANNOT believe August is here…which means that I only have one month left of summer! Anyway, July was amazing and here are my favorites!
CLEMENTINE PAPER INC PLANNER
This planner I picked up on June 31st and as it started in July, it was perfect! I love the design and the colors. It's so cute! I love how it has your typical box calendar plus bigger sections for the days and two pages where you can write your grocery list or goals or whatever. It has worked so well for me this month!
I feel like I've reviewed a lot of pens. Umm…that might be because I have, actually. My aunt Robin gave me these pens for my birthday (along with a great journal that will be here too) and I really love them! It's hard to find good pens and I wasn't very pleased with these InkJoy pens. However, I love the gel ones! They write very smoothly and they are such a delight to use.
Okay guys? This stuff is amazing. Delicious. So once a long, long time ago, I tried Kombucha. And hated it. But I saw my aunt drink this stuff (which is a cross between kombucha and water kefir) and I wanted to try it too. I picked it up, first in pomegranate which was really good, and then I moved on and tried the lemon ginger, lemon cayenne, and strawberry acai coconut. All of them have been delish! (Oh, and I also tried a kombucha drink this month and found that I actually do like kombucha, after all.) The only problem I have is that it's pretty expensive.
I have been so happy with these tops this month. I discovered them at Walmart a few weeks ago and bought a couple, then went back for more. Why? Because 1. The scoop is perfect. It's high enough to be modest but low enough that it's not choking me. 2. The price. Seriously, $2.87? 3. The material. It's so soft! I have around 15 of these tops so far in all sorts of colors and I just love them!
I am a self-pronounced vintage freak. Sometimes I get really bad vintage cravings where all I want to do is wear vintage clothes (okay, that happens every day) and I love to look for inspiration! I love Madison's blog and her style, which is so cute.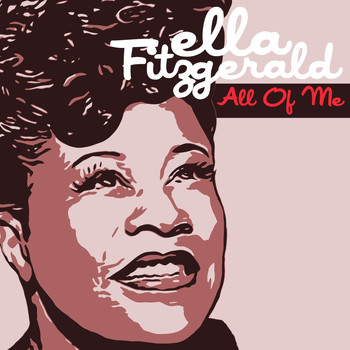 Those of you who know me pretty well know that I, as well as loving the fashion styles of the forties', I love forties' music. Ella Fitzgerald is the TOP for me, and her All of Me is just fantastic! I love to sing this kind of music too, and am currently working on It Don't Mean A Thing. Scat Jazz is just one of my favorite styles
Aaaaaannnnd that's it! What were your favorites this month?